Dr. Evans with Our Nurse Practitioners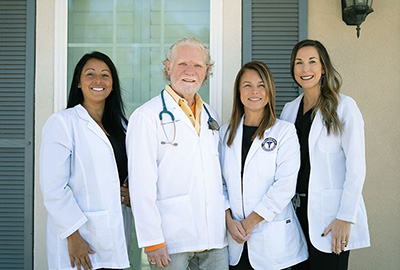 Left to Right: Sophie Hill, Dr. Evans, Angela Whitley, and Sapphira Clark
The well trained and highly qualified staff of Dr. Charles Evans, M.D., Ph.D and the Institute of Lifestyle and Preventive Medicine are here to serve you!
Sapphira Clark FNP-C
Sapphira Clark is a Nurse Practitioner (FNP-C) at the Institute. With over fifteen years of experience in the medical field, starting her career as an LVN, she is proud of her transition to lifestyle medicine and enjoys serving her patients. Listening to and addressing their needs is her top priority. Her dedication to quality care is a result of her commitment to her family. Sapphira is a wife and the mother of three beautiful children who keep her on her toes. When she isn't busy at the clinic, she loves spending time with her family and friends.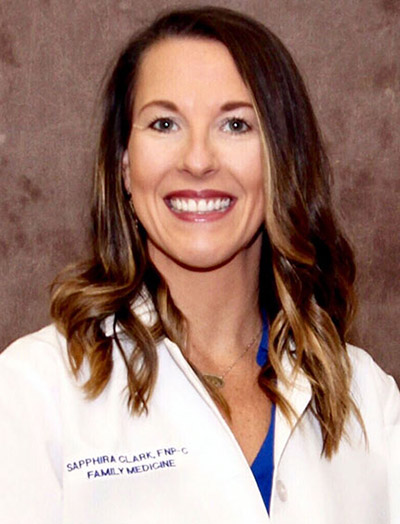 Sophie Parks-Hill MSN, RN, FNP-C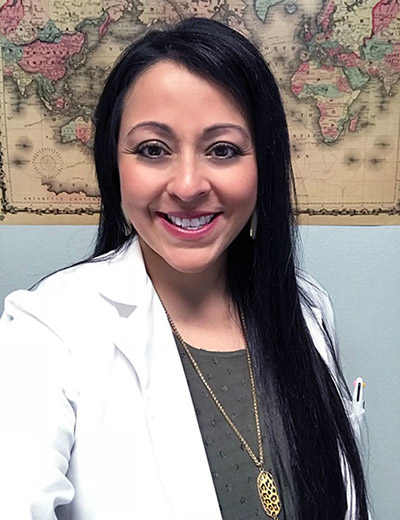 Sophie Hill is a Nurse Practitioner who grew up in the Diboll/Lufkin area. She is a wife and the mother of two children. When she isn't busy at the clinic, she loves traveling and spending time with family and friends. She loves her community and feels blessed for the opportunity to provide healthcare in this region. She has been a nurse since 1997. While working full-time, she continued her education to become a Family Nurse Practitioner, loving the opportunities that has brought. She says, "I love my patients and enjoy learning from them as much as I enjoy helping them. I look forward to meeting new faces while continuing with ongoing patient relationships."
Angela Whitley FNP-C
Angie is a Family Nurse Practitioner certified by the American Association of Nurse Practitioners. She is a wife, mother, and grandmother. She loves to spend time with family and friends at the lake. She has been working as a nurse in Lufkin for over 23 years building a foundation of knowledge and experience in numerous healthcare areas. Her experience includes medical-surgical nursing, post-anesthesia care, critical care, geriatrics, obstetrics, women's health, administrative nursing, and family medicine. She served as a member of CHI St. Luke's Cancer Committee for almost nine years. She also served as a member of CHI St. Luke's Ethics Committee for several years and as Ethics Chair for two years. In 2015, Angie received the Angelina County Chamber of Commerce Salute to Health Care – Nurse of the Year Award. She is a member of Texas Nurse Practitioners (TNP) and the American Association of Nurse Practitioners (AANP). As a nurse practitioner, she hopes to use the knowledge, skills, and experience gained in her career to provide holistic care to patients with a focus on lifestyle and prevention.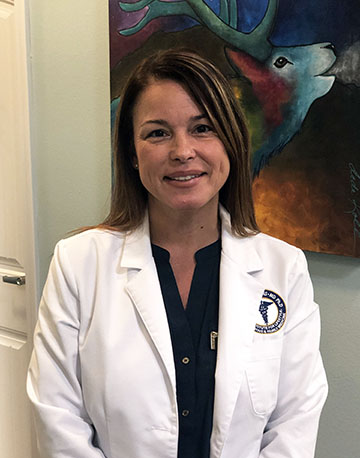 Lifestyle Educators
Tracy Evans, Director of Lifestyle Education, ACLM
Tracy has been involved in the Lifestyle Program for several years and currently serves as its director. She enjoys interacting with our Lifestyle patients, especially when they come in to say that they feel better and have more energy than when they started the program. The smiles on their faces are very rewarding.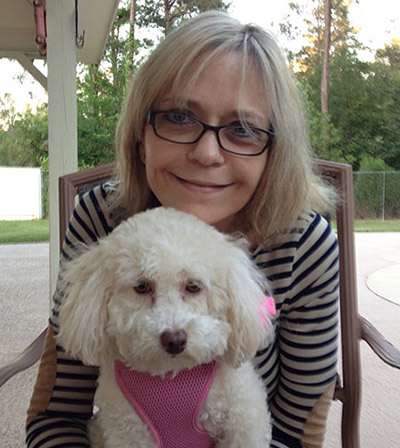 CLAY HALL, CPT, ACLM AND HEALTH COACH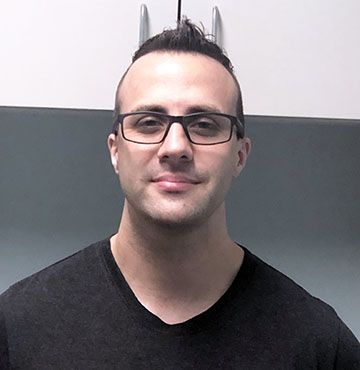 Clay Hall is a certified personal trainer through the American Council on Exercise (ACE), a lifestyle educator through the American College of Lifestyle Medicine, and he also holds various certifications in Krav Maga and with American Society of Karate (3rd black belt instructor rank). He has been employed with Dr. Evans' office since 2015 in various positions – you have probably seen him everywhere around the office. He is a lifelong fitness enthusiast and has been training/coaching people for well over 15 years.
DREA SMITH, ACLM
Andrea Dane Smith, or Drea for short, was born in Baltimore, Maryland on April 1st, 1992. She says that it has been very interesting having a birthday on April Fool's Day. In 2006, at the age of 14, she moved to Texas with her three brothers and two sisters. One of her brothers, Isaac, is her twin! Drea currently lives in Groveton with her husband, DJ, and their adorable family of cats and ferrets.
Drea finds it pleasurable working at the office of Dr. Charles Evans. She completed the Lifestyle Medicine Core Competencies Program through the American College of Preventive Medicine. Drea loves every moment being a lifestyle educator. Drea has a bubbly personality, saying that, "I'd rather be happy than anything else. I do my best to be so every day!" Growing up, Drea has always felt a drive to help others. She is happy to work in an environment where she can be a part of helping change someone's life for the better.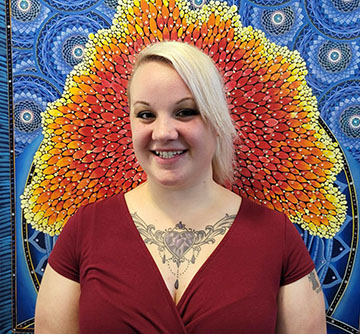 Brittney Williams, LVN and Procedural Technician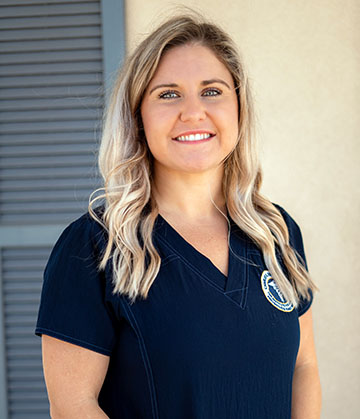 Brittney Williams is our LVN and Procedural Technician
Nursing Staff
Our well trained and highly qualified nurses are ready to care for you.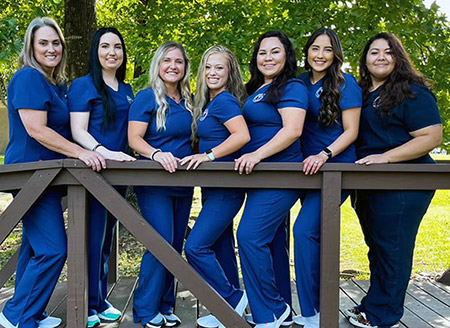 Left to Right: Bobbette Trick, Jessica Athey, Brittney Williams, Jillian Wilson, Ashley Stilson, Karina Gutierrez, Jeanette Sanchez
Front Office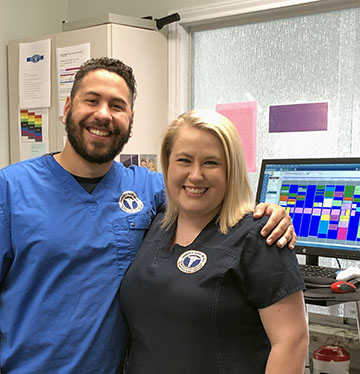 DJ and Tasha are part of our friendly staff welcoming you to our office.
Insurance and Billing
Laural is our insurance liaison.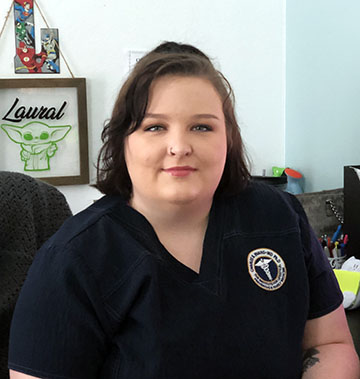 Phlebotomist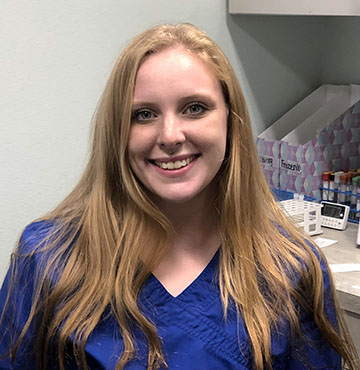 Briana is our phlebotomist.