Fotona4D™: Non-Invasive Laser Face Lifting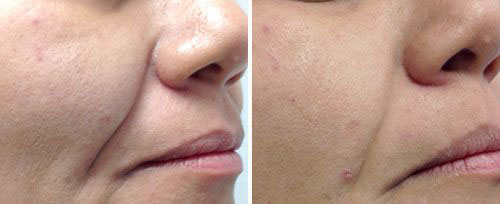 We are proud to provide the latest in non-invasive, laser face lifting technology.
How does it work?
Fotona4D™ is a series of synergistic, non-invasive laser treatments of both the exterior facial and interior oral cavity, enabling full-thickness contraction of collagen for persistent, no-downtime tightening and adding volume without injectables.
With Fotona4D's two laser wavelengths (Er:YAG and Nd:YAG) and four treatment modes, anti-aging is comprehensively approached from four different levels, working on deeper, medial and superficial connective structures of the skin as well as targeting imperfections.
How long does it take?
Each session takes 30-45 minutes with minimal or no redness or down time after each session.  A full course of Fotona4D consists of four separate treatment sessions, spaced three to four weeks apart.  These exclusive 4 modes and 2 wavelengths achieve face lifting with cumulative and synergistic effects.
What kind of pain or down time should I expect?
There is no need for anesthetics and there is little or no down time.
According to SmoothLiftin™ pioneer Dr. Adrián Gaspar:
"Combining the three Fotona skin treatment modes of SP Dynamis with the fourth, intraoral SmoothLiftin™ mode gives the physician a new, powerful non-invasive treatment. The procedure is typically painless, not requiring anesthesia, and can be done without any downtime. Moreover, it can be performed year round, including the summer months, without the risk of adverse events such as post-procedural hyperpigmentation. With Fotona4D™, our patients now have a multi-dimensional choice of safe and effective treatment options for their aesthetic needs."