Tracy Evans, Director of Lifestyle Education, ACLM
Tracy has been involved in the Lifestyle Program for several years and currently serves as its director. She enjoys interacting with our Lifestyle patients, especially when they come in to say that they feel better and have more energy than when they started the program. The smiles on their faces are very rewarding.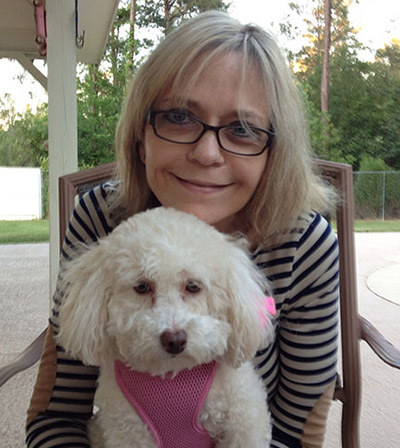 CLAY HALL, CPT, ACLM AND HEALTH COACH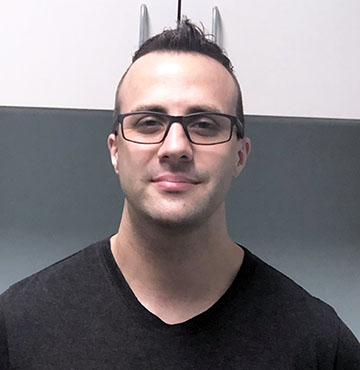 Clay Hall is a certified personal trainer through the American Council on Exercise (ACE), a lifestyle educator through the American College of Lifestyle Medicine, and he also holds various certifications in Krav Maga and with American Society of Karate (3rd black belt instructor rank). He has been employed with Dr. Evans' office since 2015 in various positions – you have probably seen him everywhere around the office. He is a lifelong fitness enthusiast and has been training/coaching people for well over 15 years.
DREA SMITH, ACLM
Andrea Dane Smith, or Drea for short, was born in Baltimore, Maryland on April 1st, 1992. She says that it has been very interesting having a birthday on April Fool's Day. In 2006, at the age of 14, she moved to Texas with her three brothers and two sisters. One of her brothers, Isaac, is her twin! Drea currently lives in Groveton with her husband, DJ, and their adorable family of cats and ferrets.
Drea finds it pleasurable working at the office of Dr. Charles Evans. She completed the Lifestyle Medicine Core Competencies Program through the American College of Preventive Medicine. Drea loves every moment being a lifestyle educator. Drea has a bubbly personality, saying that, "I'd rather be happy than anything else. I do my best to be so every day!" Growing up, Drea has always felt a drive to help others. She is happy to work in an environment where she can be a part of helping change someone's life for the better.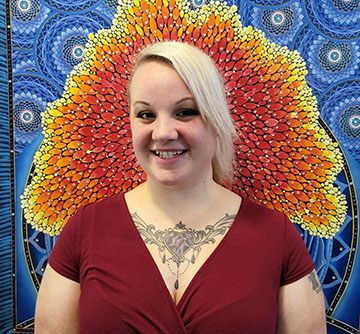 Brittney Williams, LVN and Procedural Technician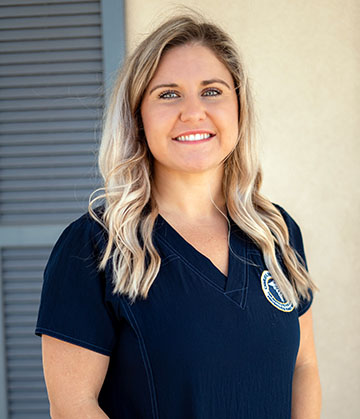 Brittney Williams is our LVN and Procedural Technician
Front Office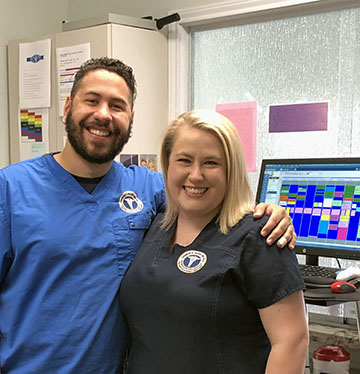 DJ and Tasha are part of our friendly staff welcoming you to our office.
Phlebotomist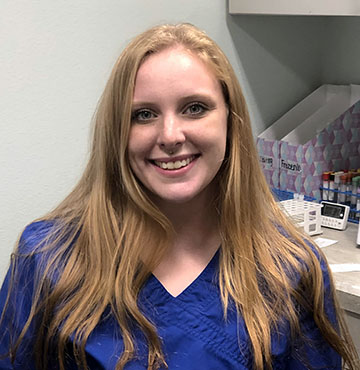 Briana is our phlebotomist.